English Springer Spaniel Field Trial Association
AKC Parent Club of the Breed
Guidelines for Responsible Breeders
of English Springer Spaniels
Responsible breeders:
1
Strive in each and every breeding to achieve the highest quality possible relative to the breed standard for conformation, excellence in hunting for field, trainability for obedience, tracking and the field, and temperament, in order to maintain our breed's characteristics.
2
Use only physically sound, mature dogs of stable temperament for breeding. These characteristics are rarely, if ever, determined before the age of two for either males or females. A minimum breeding age of three is seriously recommended in order for breeders to determine with greater certainty that the parents are of good health and temperament.
3
Continue to educate themselves regarding genetic diseases pertinent to the breed, including, but not limited to hip and elbow dysplasia, eye diseases, seizure disorders, allergies, heart disorders, and PFK, and information available as to their modes of inheritance. Make use of genetic tests as suggested by the needs of their individual dog(s) and close relatives thereof. Documentation of hip and eye screenings should be available to prospective puppy buyers. Hip screening documentation should consist of an OFA or Penn Hip report and/or a letter of evaluation from a board certified Veterinary Radiologist or Veterinary Orthopedist; eyes should be evaluated by a board-certified ACVO diplomat.
4
Apply the same high standards to outside bitches sent to their stud dogs as they apply to their own breeding stock.
5
Match each puppy's personality as carefully as possible with a compatible buyer/family. Temperament testing of a litter before puppies are offered for sale is encouraged.
6
Take appropriate steps to have each puppy examined by a veterinarian for general health and examined by a veterinary ophthalmologist for congenital eye disease prior to placement. Each puppy should be vaccinated and wormed by or in consultation with a veterinarian. Proper documentation indicating normal health and eyes for the age of the puppy or specifying any health or eye problems found at time of examination should be furnished to puppy buyers.
7
Encourage buyers of pet puppies to spay/neuter. Methods should include written spay/neuter contracts, limited registration, and/or spay/neuter rebates.
8
Endeavor to gain personal knowledge of the temperament and health of every dog they breed, or to which they breed in order to gather information on which to base future breeding decisions. They share this information fully and honestly with other breeders and with prospective buyers.
9
Sell breeding prospects to knowledgeable, ethical, and experienced persons or are willing to help educate and guide novices. They should at any time accept the return of any dog/bitch their breeding program produces and they should always help when relocation is needed.
10
Do not engage in misleading or untrue advertising and do not use ESSFTA membership as a marketing tool.
11
Do not sell, supply, donate or surrender any dog for which they are responsible to a pet shop, catalogue house, wholesale dealer in dogs, Humane Society, or non-diseased dogs to a laboratory. They should have reasonable assurance that each individual receiving a dog will provide a home with appropriate shelter, restraint, control and responsible care.
12
Encourage puppy buyers to go to puppy and obedience classes to help their puppies to become better canine good citizens. The achievement of a Canine Good Citizen certificate should be encouraged.
13
Participate and/or cooperate in research studies into heritable defects affecting the English Springer Spaniel.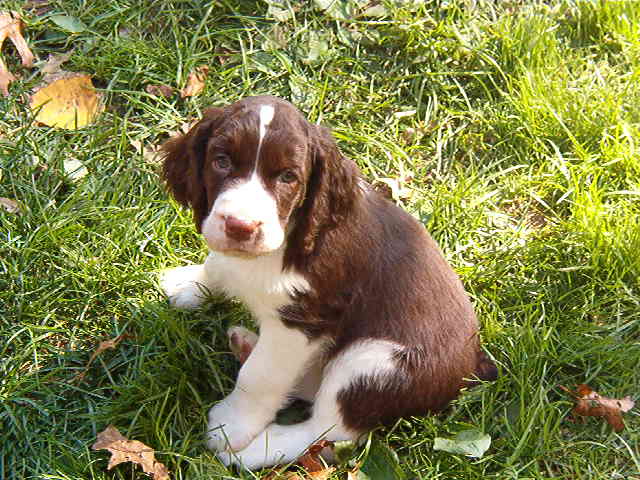 See the Breeder Referral Page if you would like additional information on obtaining an English Springer Spaniel from a breeder who agrees to support and follow these
ESSFTA Guidelines for Responsible Breeders.